NOW CLOSED
NEW YEAR, NEW ROUTINE SWEEPSTAKES - $1,200 VALUE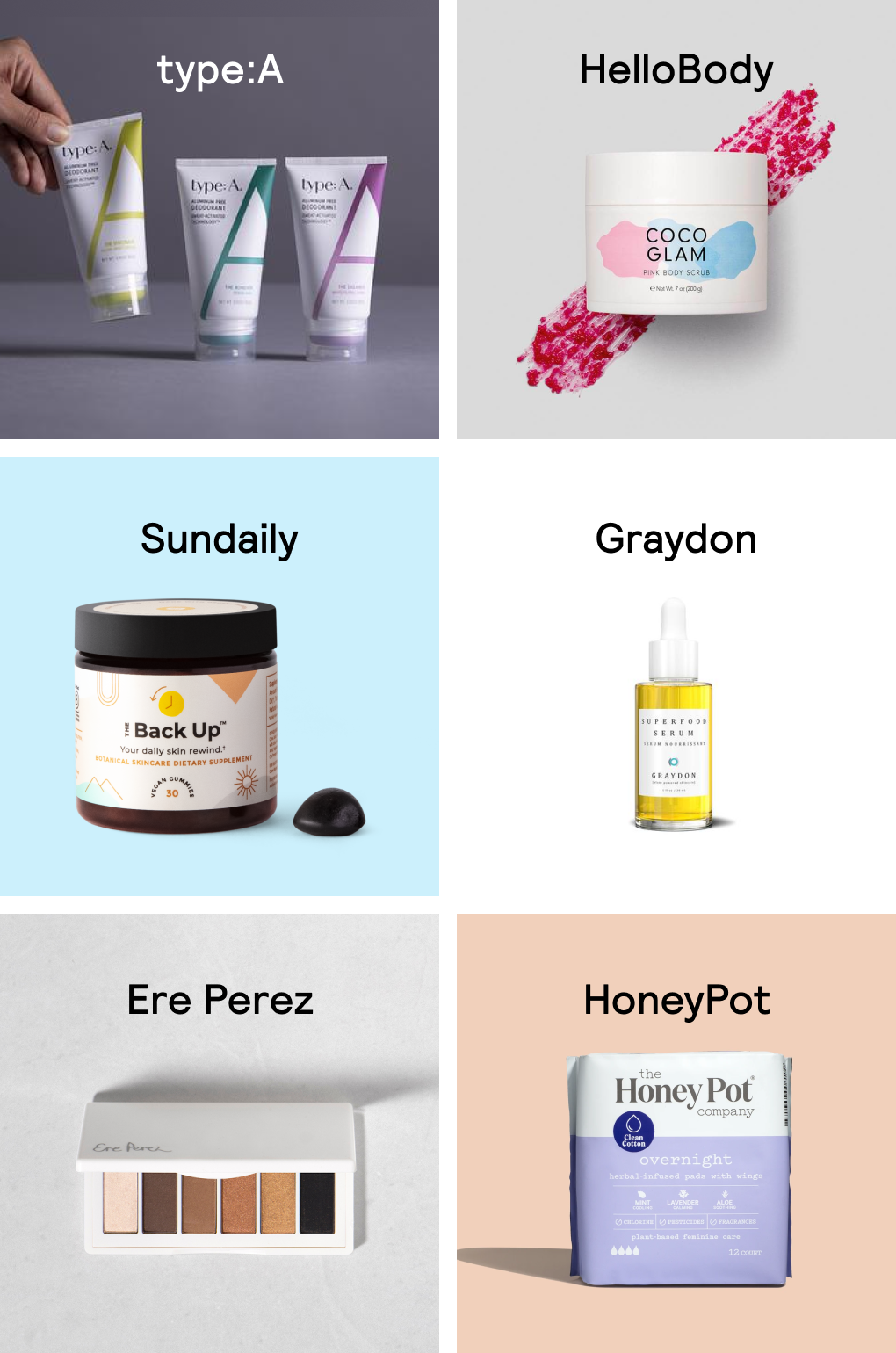 To kick off 2020 right, we've partnered with some amazing brands to bring you the ultimate reset of your daily beauty and wellness routine. Refresh how you take care of yourself this year & get ready to take on 2020! Enter your email below for a chance to win!


PRIZE INCLUDES:
⭑ 1 year of Sundaily gummies ($468).
⭑ 1 year of type:A non-toxic deodorant ($60).
⭑ Hello Body's complete body collection ($235).
⭑ Graydon's Fullmoon and Superfood Serums ($175).
⭑ Honey Pot's entire feminine care line ($156).
⭑ Ere Perez cheek, lip, and bronze collection ($106).

ENTER TO WIN YOUR 2020 ROUTINE WORTH $1,200!

CURIOUS ABOUT WHO WE ARE?
Read more about this collection of awesome brands and prizes.

Sundaily is your skincare in a daily gummy. To take care of your #skinfromwithin, Sundaily is giving away one year supply of The Back Up, a skin repair gummy. The Back Up fights the visible signs of aging through the power of plant-based antioxidants. This gummy will reduce deep lines & wrinkles, fade age & sun spots, increase skin plumpness, and support skin's collagen layer! $468 value.
type:A is on a mission to help people lead healthier lives without sacrifice by making a high-performance, non-toxic deodorant. Paying attention to every detail. Overachieving expectations. And never settling for mediocre performance. Choose from any of type:A's six scents for a free one-year deodorant subscription. $60 value.

HelloBody (@hellobody_usa) is an up-and-coming, German born, body positive, beauty and skincare company that creates #crueltyfree, #naturalorigin products for empowered women like yourself! We believe that when it comes to our skincare routines and what's inside our products, #naturalisglamorous. Hello Body's complete body collection includes one bottle of each: Aloé Vibe (Softening Sugar Body Scrub), Aloé Joy (Refreshing Body Gel Lotion), Aloé Splash (Refreshing Body Shower Gel), Coco Cream (Body Butter), Coco Glam (Body Scrub), Coco Slim(Body Oil), Coco Clear (Mud Mask), one Mask Brush, and one HelloBody tote bag. $235 Value.

Graydon Skincare offers you results-driven skincare, formulated with clinically-proven superfood ingredients. Graydon's personal involvement in the wellness world as a vegan chef and yoga practitioner led her to discover that the topical application and bioavailability of superfoods on her client's skin had noticeable results. This sparked the evolution of our minimalist, luxurious brand of high-performance skincare where you'll find all your favorite actives like botanical retinol, collagen, peptides, hyaluronic acid, probiotics, niacinamide, vitamin C, and even gemstone crystals. Graydon is giving away one full bottle of their Fullmoon serum and one full bottle of their Superfood serum. $175 value.
The Honey Pot Co. is the first complete feminine care system, that is made by humans with vaginas, for humans with vaginas. Our complete system includes - washes, wipes, tampons, pads, sprays, soothing body balm & other goodies to keep you staying clean, fresh & balanced. $156 value.


Ere Perez's philosophy: simple products made from powerful botanical ingredients to transform, nourish, and create well being. They are all about helping you find your most radiant skin. Ere Perez's collection includes the beetroot cheek & lip tint, chamomile eye palette (including a collection of 6 eye shadow shades) and the best-selling rice powder brush and bronzer. $106 value.
ENTER TO WIN THE NEW YEAR NEW ROUTINE PRIZE WORTH $1,200!

No purchase necessary to enter. Void where prohibited. Eligibility and Sweepstakes subject to the Terms and Conditions.